Keys to Connected Sales & Marketing
Let's catch up on the posts you may have missed this month! We shared a blog post from the Microsoft D365 Team highlighting challenges and opportunities for companies to meet customer expectations. 90% of companies reported that their systems for tracking customer journeys (customer relationship management) need improvement.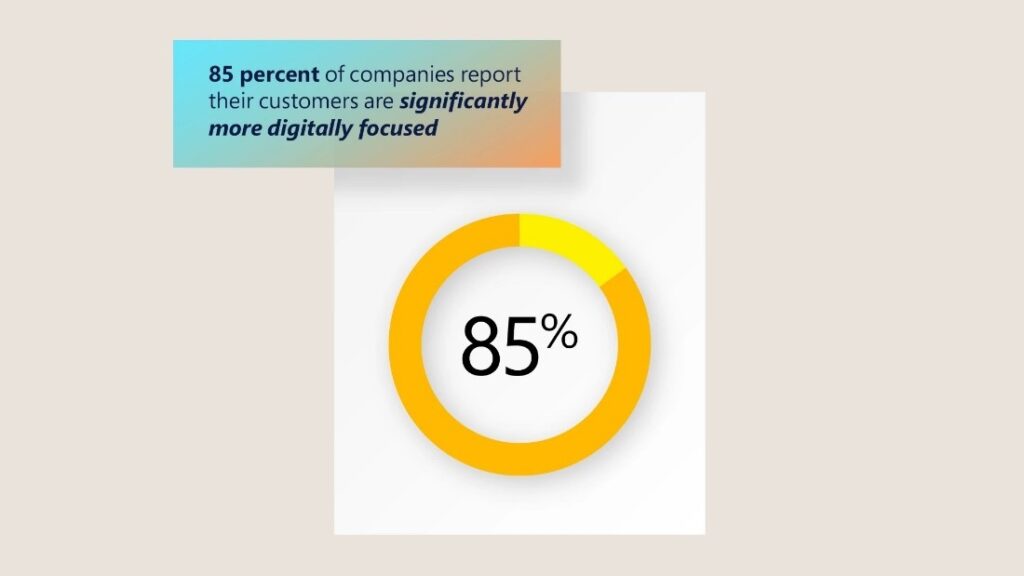 A challenge facing many companies today is the ability to collect, analyze, and act on that data across their organizations. This blog proposes a customer data platform (CDP), such as D365 Customer Insights, to connect data in a way that is helpful for marketing and sales teams to make data-driven decisions.
Read the whole blog post to learn more about the right technology solutions.
Next, we shared an infographic detailing how Dynamics 365 Marketing lets you personalize your customer experience. This could be done by using AI-powered insights and predictions to set-up real-time journeys, nurturing, and 1:1 personalization.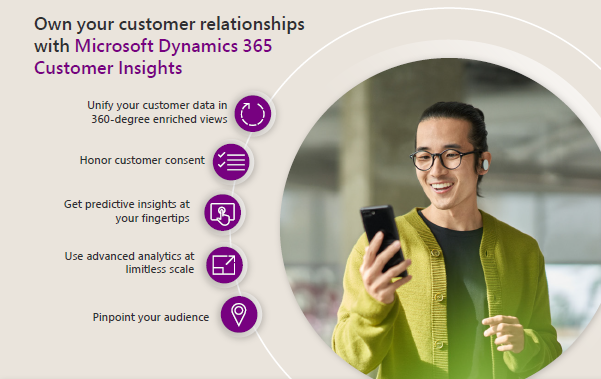 With D365 Marketing , you can deliver the right content, at the right time, to the right audience. While ensuring your message gets out to the right customers when they need it most. See the whole infographic here!
The next blog we shared from LinkedIn Sales Blog talked about five big ideas for sales in 2023.
Summarized, these ideas give a great snapshot of how you can focus your strategy:
Big Idea 1: B2B buyers and sellers will confront the Great Rationalization.
Leaders will scrutinize their budgets line-by-line to ensure the best bang for their buck. This means that higher level executives will likely be involved in sales meetings and will want more evidence that the products and services they're invested in are driving organizational value.
Big Idea 2: Relationship-building will be framed as a key KPI.
In an era of reduced demand, the best sales organizations will invest more of their time nurturing existing relationships and mapping out new strategic relationships they need to build. This will cause, relationship-building will move to a key priority within sales organizations. Prompting some leaders to even start tracking it as a KPI. Perhaps, adding the health of relationship-building within targeted accounts as a dimension to pipeline reviews.
Big Idea 3: Buyer intent will become a strategic input in 2023.
Building on the importance of developing relationships, this year, knowing not only who to reach out to but, also how, when, and why are the most critical inputs to efficiently close deals. We call those the buyer intent signals.
Big Idea 4: Unwelcome outreach will damage brand and seller reputation.
Canned, impersonal sales outreach is out, and targeted, timely sales outreach is in. In this economic slowdown, irrelevant and shallow outreach from a seller will shift from benign annoyance to a demonstration of poor judgment, leaving buyers with a negative impression of the seller and likely damaging that company's chance of landing a future deal. Successful sellers will spend less time broadly selling and more time deep in preparation to engage high-probability buyers with meaningful and personalized outreach.
Big Idea 5: Organizations that prioritize skill development will see faster recovery.
Employees are 10x more likely to job hunt when they feel their skills aren't being put to good use and top-performing sellers will always be in demand. Moreover, Leaders that foster a culture of learning and prioritize skill development will keep their teams motivated and prepared for when demand returns.
Read the full post here!
To catch the rest of our posts about connected sales and marketing, follow our company page on LinkedIn: Lloyd Business IT Solutions