Integrate Business Process with Power Automate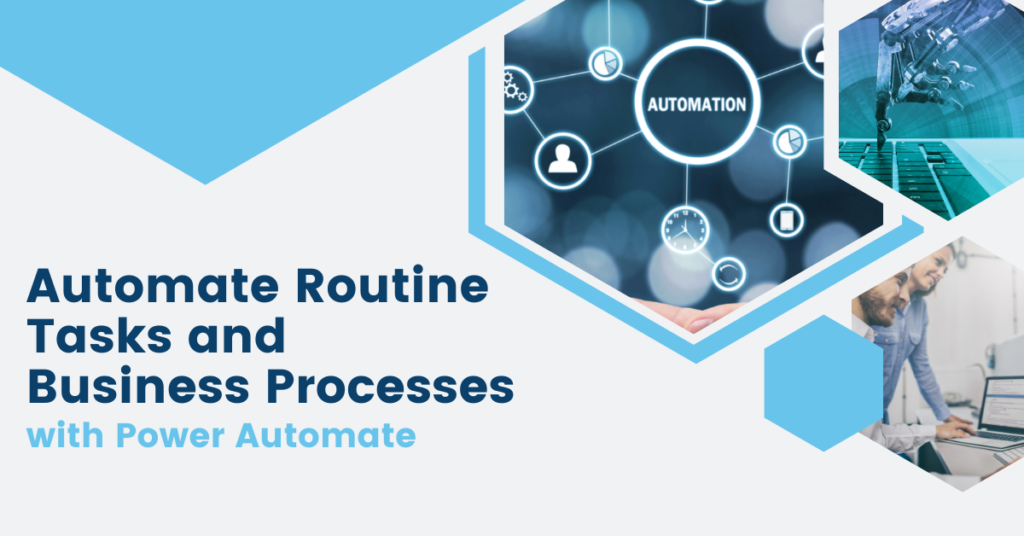 A key component of the Microsoft Power Platform, Power Automate is a versatile platform that allows businesses to streamline repetitive tasks and paperless processes. Think about those manual, routine tasks that nobody wants to do but has to be done.
Organizations can boost productivity by removing the monotony of routine tasks, eliminating the risk of human error when processing data, and freeing up resources to focus on strategic, value-add activities for the business.
With Power Automate, businesses can:
Automate legacy, on-premises, and cloud applications and services with low-code solutions – no complex codes or scripts needed
Integrate your existing data and system with native integration to Microsoft 365, Dynamics 365, and Azure as well as hundreds of connectors third-party applications and services (i.e. Google Drive, Salesforce, SAP, Oracle, etc.) for seamless integration
Set up workflows using triggers and actions with prebuilt templates available for processes like approvals, alerts, data collections, and reminders
Create advanced scenarios with branching conditions, multiple steps, process modeling, and more
Anytime, anywhere access to approve/manage requests and edit flows via web or mobile
Ready to transform and automate your business processes? Contact us today to learn more and get started with Power Automate.