How AI helps SMBs Simplify the Sales Process
Successful small and mid-sized businesses know that the key to standing out from their competition is to deliver a seamless customer experience from the first interaction. However, providing high-quality services across the entire customer journey can be difficult for businesses. Specially, ones that use rudimentary customer relationship management (CRM) tools like disconnected spreadsheets, emails, and physical documents. These methods can lead to miscommunications, prolonged response times, and even lost deals. Instead of having their sellers focus on manual sales tactics and tasks, business owners need to equip their sales teams with CRMs that leverage the power of artificial intelligence (AI). We are working with these companies to implement AI-driven solutions that simplify the sales process and make more money. Here are the three ways our customers can achieve the most significant impacts: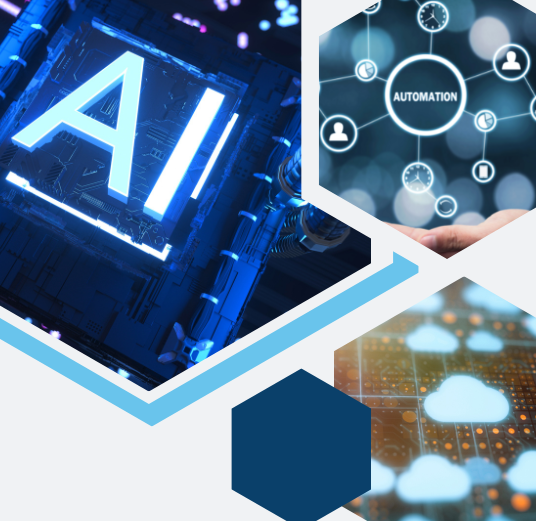 Enhance audience targeting
Time is money, and sellers can't afford to spend time working leads that are not a fit for what they're selling. Instead of manually mining for lead details to see if they fit the ideal customer persona, AI can automate audience segmentation for marketing campaigns. Our team of experts can help you configure the system by describing relevant leads. Allowing the software to automatically identify the right lists to receive marketing collateral. This automation saves sellers time manually identifying potential accounts, creating distribution lists, and uploading them into the marketing software. Instead, they can rest assured knowing that high-value opportunities are being targeted as they work on closing active deals in their pipeline.
Drive more engaging sales conversations
Once sellers connect with a prospect, they need to have relevant content that keeps them engaged and interested in the solution they're being pitched. When sellers are empowered with a CRM that utilizes AI, they can see lead summaries that give them insights into what content the prospect interacted with to focus on the topics and challenges they're most interested in. Additionally, they can leverage integrations with third-party apps, like LinkedIn Sales Navigator. Allowing real-time visibility into everything they need to know about their prospect. These capabilities make moving leads through the sales funnel easier identify additional upsell opportunities that may have been missed if sellers could only work from their own research and notes.
Automate compelling content creation
Often, sellers are not experts in content creation as they are more focused on connecting and engaging with prospects. Therefore, drafting emails, recap summaries, and follow-up messages can lead to countless hours of reworking content to be sent out. These challenges are eliminated as AI capabilities take on the heavy lifting of developing emails based on message history and CRM data. Sellers can then take the AI-generated message to adjust the tone and length to meet their needs. We can guide sellers on appropriately using these features to reduce the time spent on redundant tasks. In turn making it easier for sellers to keep their prospects engaged in continuing the conversation.
Getting started with an AI-powered CRM
While AI-driven software solutions were previously reserved for large organizations with the internal resources to implement them, that is no longer the case. As a Microsoft partner, we offer the expertise small and medium-sized businesses like yours need to start taking advantage of the benefits of an AI-powered CRM with the Microsoft Dynamics 365 Sales Copilot. Accelerate your business' revenue growth with an automated solution embedded with the power of Microsoft's next-gen AI by providing a seamless customer experience, leveraging real-time insights and forecasting, and simplifying opportunity management. To learn more about how Lloyd Business IT Solutions can help you get started, visit https://lloydbusinessit.com/contact/.