Full Circle To Connected Sales & Marketing
We've now shared a full cycle of highlighting the latest trends, ideas, and business applications to connect sales and marketing for better business outcomes. This blog reviews the posts from August! Don't want to be behind? Follow our company page on LinkedIn: Lloyd Business IT Solutions.
First up, we learned that 82% of B2B buyers want personalized communications, while only 33% of sellers' time is spent actually selling. With Dynamics 365 Sales, your sellers can prioritize their best bets. They can collaborate with their sales team in the moment, know when they should engage with prospects, and then see how it went after ending the call. Sellers are given the gift of time, plus the intelligence they need to close more deals faster than before.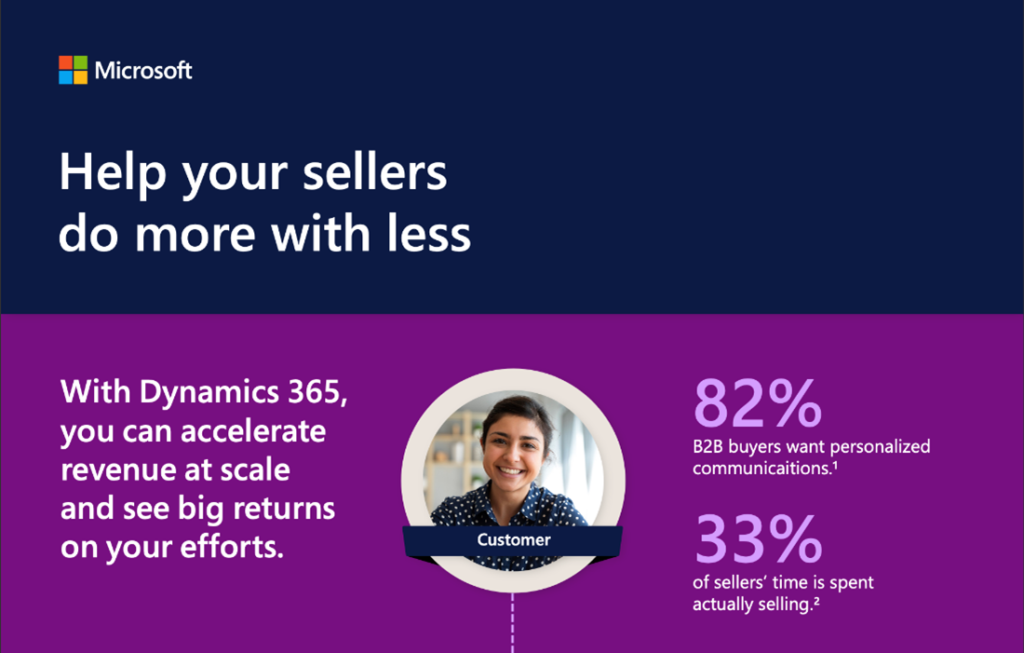 Next, we shared a thought leadership blog about equipping sellers with buyer intent. Buyer intent data is nothing new – but in a digital world, gleaning this information has drastically changed from the door-to-door sales of the past. More than half of the buyer journey is complete before a decision-maker even reaches out to the seller. Things like online reviews, word of mouth, and other digital channels can do a lot of the heavy lifting. Two key points on why investing in buyer intent will give you an advantage:
"It'll help your reps prioritize the right accounts, so they reach out to people who actually want to speak with them."
Top-performing sellers spend time identifying buyers who are ready to buy your product and spend their time focusing on those opportunities.
"First-party buyer intent helps your team gain insights across the buyer journey, so they deeply understand your customers."
Insights drawn from people's online activities, such as visiting a company's website or engaging with ads, can help sellers understand why some buyers are more interested than others.
We then talked about Microsoft Viva Sales – a seller experience app that captures, accesses and registers data into any CRM system. Viva Sales, along with data from Microsoft 365 and the power of AI, empowers sellers to better connect with customers resulting in more personalized engagement. A whopping 74% of sellers described sales intelligence tools as critical in closing deals.
Next up, the results of the 2022 CRM Industry Leader Awards are in! Taking the top spot, Microsoft's Dynamics 365 provides "'one of the best values for the money,' owing to Microsoft's integration of Dynamics with so many other products" across sales, marketing, and service!
To round out the campaign, we shared a Microsoft Dynamics 365 for Sales preview video. It gave a glimpse on how the tools are optimized for modern buyer's journey to unlock valuable insights. Also showing how to connect marketing and sales and drive smarter sales decisions. Check out the video!
To talk to one of our experts on how Microsoft business solutions could be right for you, get in touch!