Sumac Geospatial and Survey Solutions engages with Lloyd Business IT Solutions to drive digital transformation of the sales function
Northern Ontario mapping and survey software company increases sales after implementing Microsoft Solution
Sumac Geomatics Incorporated is a full-service geomatics firm with headquarters based in Thunder Bay, Ontario. Their arsenal of products and services focuses on custom geo-spatial data acquisition. Sumac provides high resolution remote sensing, survey, and inventory solutions to assist companies who need answers to spatial questions in the mining, forestry and engineering sectors.
Project Highlights
Consolidation of point solutions into one database and a singular license payment
Single log in complete with email, collaboration and cloud back-up
Improved productivity means efficiency and sales go up
Products Purchased
Office 365
Dynamics for Sales (CRM)
Project scope and implementation: Lloyd Business IT Solutions
"I have my D365 screen open all the time. It's how I know what is going on in my company and what is happening in sales."
– Todd Domney, CEO and Co-Founder, Sumac Geomatics Incorporated
The Business Challenge: Improve sales data management and communications
Sumac was using various online services to operate their business resulting in islands of data and many versions of the truth. Like many engineering and highly specialized services firms, SUMAC struggled with an inefficient sales process that left salespeople feeling isolated and resulted in missed opportunities and inaccurate forecasting.
The Lloyd Business IT Solutions: Translating Microsoft Solutions into Business Success
Using standard tools available with the Microsoft Office Cloud Suite, LBITS started with migrating SUMAC's team from Google to Microsoft Office 365. LBITS helped make this transition in a very short timeframe.
Using a Rapid Implementation approach to get Dynamics 365 for Sales up and running, Lloyd Business IT Solutions conducted a series of workshops to explore basic functionality and business processes built into Microsoft's CRM to determine which workflows would be adopted, which ones needed adjusting, and which ones would simply not be implemented.
Coupled with some training, this approach allowed SUMAC to hit the ground running by focusing on maximum benefit while minimizing up-front costs.
LBITS executed a discovery call to frame the approach and decided in collaboration with the client that Rapid Implementation would be the best approach.
LBITS executed a Rapid Implementation to get the platform running and allow SUMAC to quickly start using the system
LBITS then followed up with tweaks and adjustments to help optimize the solution for Sumac
The Results: Microsoft Dynamics in Action
Consolidation: This approach eliminated the need for stand alone products and databases. Gone were the data islands and replaced with a consolidated Dynamics 365 for Sales with email, cloud file storage, and collaboration tools all on one platform under one subscription. Users enjoy streamlined and enhanced productivity by being logged into one single service delivering all of the tools they need to use daily.
Fast Implementation: Management have adopted business processes that are built into the Dynamics365 for Sales to hit the ground running instantly providing better visibility into their sales pipeline.
Better Sales Management: Sumac's sales and management teams now share a complete view of customer information and decision-making processes. Microsoft technology has significantly improved Sumac's management control, revenue forecasting and resource allocation.
More sales! Sumac's team has boosted its overall effectiveness, increasing lead conversion rates and prospect-to-sale results.
"I have my D365 screen open all the time, said Todd Domney. It's how I know what is going on in my company and what is happening in sales."
Best Practices for Any CRM Implementation
Go beyond a CRM → Instead of shopping for a CRM or an ERP, consider a modern suite of business applications that allows sales reps to perform
Embrace the cloud → Reduce the high costs, insecurity, and headaches of having to buy, manage, and deploy hardware and software
Work with experts → Focus all your resources on growing your business, not managing IT, by relying on the expertise of Microsoft Partners regional to your area that can find opportunities for technology funding and implementation
Transform incrementally → Instead of adopting a whole new set of tools organization-wide at once, do a pilot project with a single line of business and test the waters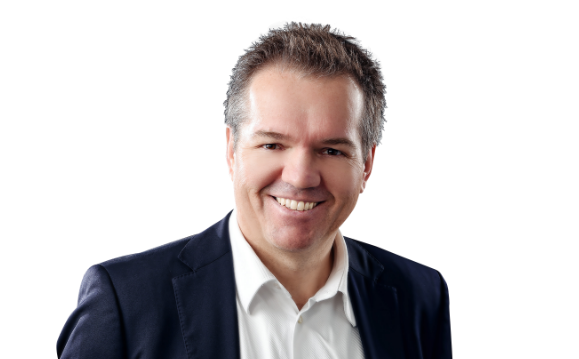 Book a call with our President and Funding Expert, Dan Kaltiainen to see if you are ready for digital transformation. We understand the realities of doing business in the north.