Centric Mining System engages Lloyd Business IT Solutions to drive transformational business process change
Northern Ontario mining software company deploys Microsoft Solution to eliminate in-house IT department and create a modern technology strategy
Centric Mining Systems software was founded in 2000 in Sudbury, Ontario. They have built an international reputation for pioneering software solutions that drive digital transformation in the mining sector. With offices in Canada, Australia, and Chile, this acclaimed group of explorers, geologists, and surveyors create software that empowers mines around the world to manage everything from data warehousing to business reporting and forecasting. The convergence of global competition, regulatory reforms and transformative technologies has sparked rapid innovation and growth in mining. More than ever, operators need solutions to operate efficiently, safely, and sustainably.
Project Highlights
Eliminated the headaches associated with an on-premise infrastructure
Implemented an agile approach to ramping up users and licenses
Created a solid IT foundation that allows the company to build out technology as needed
Products Purchased
Office 365 for communications and productivity
Dynamics 365 for Sales, Service, and Project Management
Technology environment design and implementation: Lloyd Business IT Solutions
"We needed to capture certain workflows, beyond a basic form or customizable field. Dynamics 365 is customizable to the degree that we need."
– Keith James, Product Development Coordinator, Centric
The Business Challenge: Eliminate in-house IT management so the development team could focus on their core strength
Centric needed all its technical talent focused on improving and supporting their platform, not managing internal IT. Mindful of the high costs and headaches of maintaining on-premises infrastructure, the company wanted to take advantage of cloud services and replace its customer relationship management system (CRM).
The Lloyd Business IT Solutions: Translating Microsoft Solutions into Business Success
Lloyd Business IT Solutions has intimate knowledge of how mines work and the mining industry which helped accelerate the strategic conversation with Centric. Centric wanted a compelling business case for transitioning business processes to the Microsoft platform. LBITS demonstrated how the Microsoft suite of business applications would allow Centric to manage sales, marketing, support, service tracking, finances without requiring extensive customization or maintenance. By moving to the Microsoft Cloud, developers and business users have leveraged the seamless integration of Office 365 and Dynamics 365 to create the perfect solution.
LBITS launched the project with a discovery meeting to review the current in-house infrastructure and map the Microsoft Dynamics 365 platform to their requirements
Centric started the project by piloting a few licenses to model several business processes
Based on this test environment, they were able to bring users on board and deploy business processes incrementally, adding more users and licenses and creating a much more agile and functional approach to deploying business process technology
Centric CEO Chris Novak approved the organization-wide migration to Dynamics 365 and since then, Centric has incrementally adopted this all-in-one business management solution across operations in Australia, Canada, and Chile and other diverse client locations in the field. Centric uses Office 365 for communication and productivity, and Dynamics 365 for sales, service, and project management.
The Results: Microsoft Dynamics in Action
"Our deployment went fast. Now, we just build on it. If we want a workflow or fast solution to a business process, we can roll it out quickly. We now run most of our business on Dynamics 365 and are looking to integrate forecasting, accounting and finance next year." – Keith James, Product Development Coordinator, Centric
Centric takes advantage of Office 365 and Dynamics 365 integration to streamline reporting. Instead of producing reports manually, Centric uses Power Automate to automate monthly client usage reports and routine internal operations reports. Automating tasks saves the company time and creates transparency, which improves customer experience.
With employees in such vastly different time zones, Dynamics 365 has improved collaboration at Centric by centralizing operations. If someone calls about an opportunity or a project in one location, a team in another location can gain access to the communications, comments, and documents associated with it. That improved collaboration translates into better business processes, better decision making, and, most importantly, better customer interactions.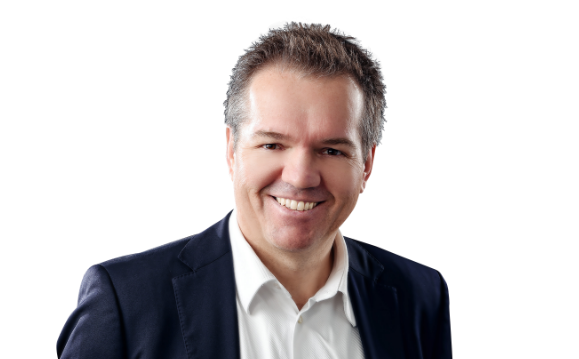 Book a call with our President and Funding Expert, Dan Kaltiainen to see if you are ready for digital transformation. We understand the realities of doing business in the north.