Getting more out of your products with Microsoft Learn
What is Microsoft Learn?
Microsoft Learn is the front door to learning about Microsoft products. Microsoft wants users to benefit from the full range of their product purchase, so they have developed prescribed learning paths for a variety of learners. The self-paced modules are free, interactive step-by-step tutorials covering a variety of topics and products that include interactive coding, hands-on labs, tasks, and achievements.
Why should you use Microsoft Learn?
Microsoft offers a comprehensive collection of training options to empower users and help them advance their skills. From business owners to developers, to app makers and students, at beginner or advanced levels – Microsoft Learn offers training to introduce you to new products, discover changes, or improve your skills with your favourite products. Learn at your own pace with three options available to you: 1. Online modules 2. Training days 3. Microsoft TV.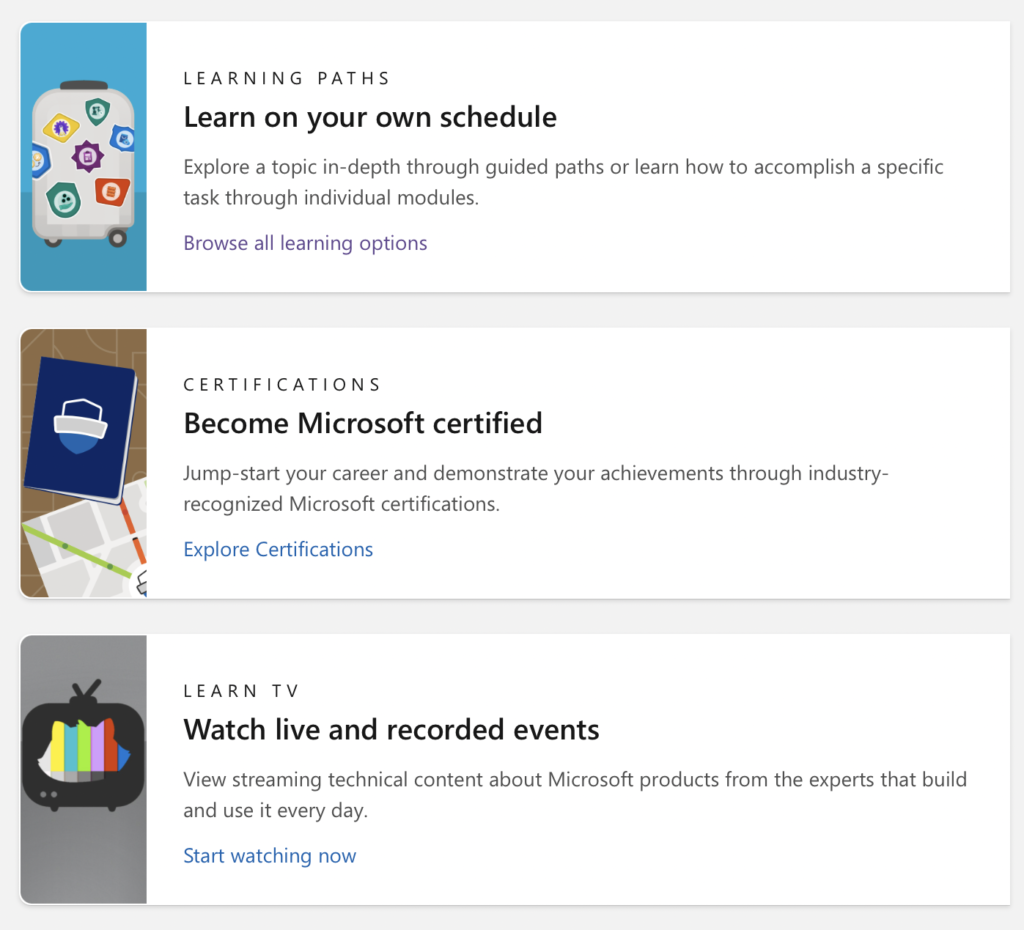 Starting Point:
The Microsoft Learn site
On the homepage of the Microsoft Learn site, the most popular learning paths are highlighted. Recently, this has been modules such as "Manage team collaboration with Microsoft Teams" or "Get started with Finance and Operations apps". With a clear search bar and large catalog of modules and learning paths, there's something for everyone. For example, finding the skill development to keeping your sales chops edgy is an easy task with modules such as "Manage the Sales Lifecycle with Dynamics 365 Sales" or "Business intelligence and analytics design for Dynamics 365 Solutions"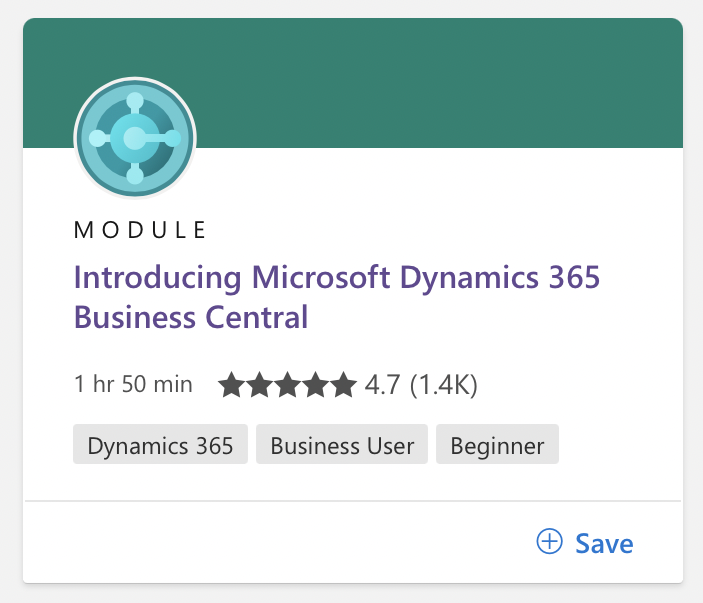 Microsoft Virtual Training Days
One-day training days cover a variety of different subjects. Offered globally, these virtual trainings can be accessed on-demand or as live training settings. They are a great first step into technical training! These training sessions are great for people who like to ask questions, especially if you're learning something new and want instructor interaction.
Who delivers the training?
The training sessions are led by a global group of learning partners. With varied activities, such as presentations, hands-on labs, and group discussions, there is a style of training for everyone!
Go deeper:
Learn online sessions
Microsoft TV sessions are a live-stream, where Microsoft MVPs showcase the products, while having an audience. Some of the products that have been showcased are new certifications in the Microsoft learning path. For example, the Power Platform Solution Architect, and the Dynamics 365 Commerce Functional Consultant learning paths have both been highlighted in Microsoft TV sessions. During these live online sessions, they did a walk-through of the class, so viewers know what to expect and what the class content is about. They also showcased some of the labs and what you would learn as a learner and what you're going to get out of taking that classroom
Special Events
Events like Ignite give the opportunity for learners to listen to experts present about different topics. Attached to these events are learner challenges; for example, there is a cloud skills challenge to see how many modules you can complete in the span of 1-3 weeks! There are also prizes at the end of them for the winners.
What other ways can I improve my skills?
Taking part of the certification is also a great way to advance you career and earn recognition amongst your peers. Microsoft's certifications, such as Dynamics 365 Business Central Functional Consultant and Dynamics 365 Fundamentals (CRM) are recognized industry-wide and are a good way to measure your knowledge.
Check out the schedule for upcoming virtual training days in Canada! "Enabling Hybrid Work with Microsoft Teams"? "Fundamentals ERP"? Let us know what you're taking!