Giving your customers a voice with D365
What is it?
Dynamics 365 Customer Voice (CV) is a real-time, multi-channel tool used to gather feedback on services and products from customers and employees. Understanding how your company is being viewed by your customers is key in creating a culture of continuous improvement. Knowing what's working, what's not, and how you can improve can be answered best through surveying your customers. CV allows a company to survey their customers to receive CSAT feedback to inform their NPS (Net Promoter Score).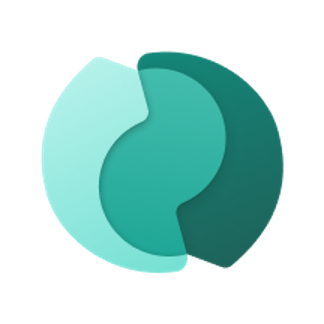 Microsoft Forms Pro is now D365 Customer Voice
Dynamics 365 Customer Voice is a powerful survey reporting tool, with the depth you've come to expect from Microsoft. Building on the strengths of Microsoft Forms Pro, CV has direct integrations with other Dynamics 365 apps. This allows more personalization and better reporting with your existing customers.
By default, CV stores responses in an online database called Dataverse (formerly CDS), streamlining Power BI reporting and dashboards eliminating the need to export and reimport data. This overview of data ensures that you are capturing the big picture and can adjust practices accordingly.
Where do things happen in D365?
Surveys are created directly in the CV app. They can be shared via email, on social media or through campaign marketing. Surveys can also be built into different points of a business process to be automated ensuring customer contact points are tracked and measured. After a transaction or interaction such as a product purchase or resolution of a service request, a survey can be automatically sent to the client to collect customer satisfaction feedback.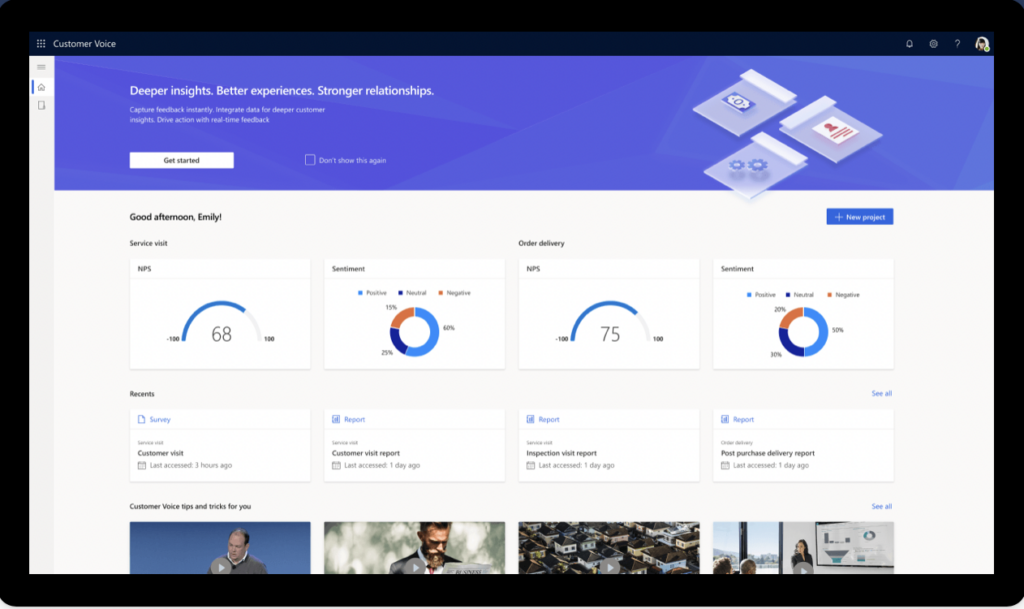 After surveys are completed, data is stored in Microsoft's Dataverse. This is key to be able to visualize the response data through Power BI dashboards. To save you even more time, CV works with PowerAutomate to create workflows based on the responses received. For example, if a customer asked a question about a purchased product, you can create workflow to schedule a call to further discuss. Customer commented on a less-than-ideal customer service experience? Setting up alerts to flag this with management is quick, streamlined, and ensures you don't miss a follow up. Check out Microsoft MVP Megan V. Walker's post on setting up alerts!
Dynamics 365 Customer Voice, with AI-driven personalization, helps you elevate customer experiences. This also helps you engage with them in real time all contribute to meaningful feedback generation and customer interactions.
How can we help?
If you are interested in learning how to survey your customers with Dynamics 365 Customer Voice, feel free to contact us!